News & Events
See our 'Latest News' page for news and photos from around the school including exciting projects, achievements, fun activities, trips, concerts and school events.
Frewen has won the ISA Award for Outstanding Learning Support at the Independent Schools' Association's annual awards ceremony.
Principal Nick Goodman, who attended the awards ceremony, said: "We are immensely proud to have won this award. Judges were impressed by the support that students can access at Frewen - the specialist, dyslexia-qualified classroom staff; the small classes; our therapy provision, the excellent levels of pastoral support. Frewen is a closely-knit and highly supportive environment, meaning that we know our students inside out."
"Students typically join us having struggled in mainstream education, and well behind their peers. The unique provision at Frewen - in the Prep School, the Senior School or the Sixth Form - enables us to turn this around - for them to start feeling positive again, and make progress, catch up and succeed - and typically to overachieve by a substantial margin."
"Students and staff are delighted that the school had been shortlisted for these awards, and are that Frewen has been recognised in this way. I am privileged to lead such an amazing school, and I would like to take this opportunity to thank everyone - staff, students and parents - for their part in the school's success."
Frewen was also a finalist in the Senior School of the Year category.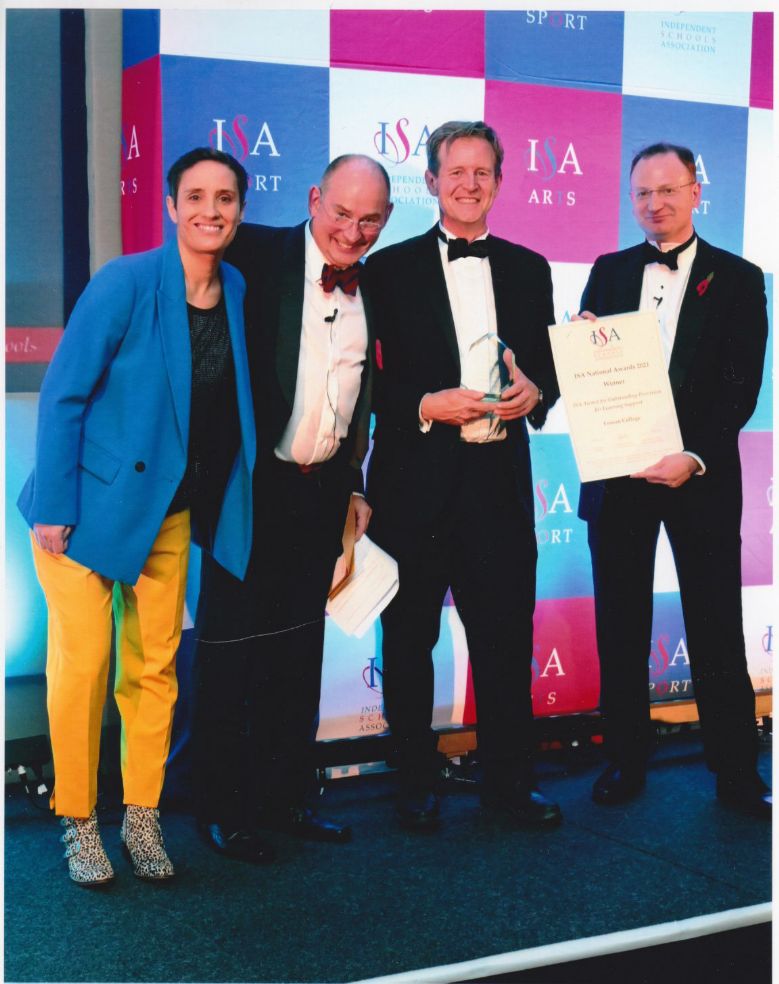 Frewen win BT Tech Factor Competition!
Frewen College is one of the first schools in the country to adopt Microsoft's cutting-edge Assistive Technology and our Prep School students recently demonstrated how successful their new technology is, by making a video at the end of 2018 to enter the BT Tech Factor Competition. Their creative talents have paid of and students and staff are thrilled to be among the national winners!
The video shows how our Prep students, aged between 7-11 years, make use of Assistive Technology in the classroom to enhance their learning abilities. Students and staff were delighted to win £6000 which is being invested in more IT. You can see our winning BT Tech Factor video here:
Charitable Fundraising
To support students' charitable fund-raising, staff at Frewen College spent a few minutes during their summer inset day to live their dream as pop singers. Teachers and staff were the stars in a fun 'videoke' music video to the tune of S Club 7s 'Reach' - an inspirational song about striving to achieve your goals.
The chosen charity was the Teenage Cancer Trust, chosen by students in memory of a former pupil..