Sixth Form
The aim of the Sixth Form at Frewen is to offer a holistic education, providing support where needed, whilst encouraging each student's movement towards greater independence in preparation for higher education or adult working life. Our emphasis is on tailor-made teaching and learning through a personalised programme of study and support.
Our partnership with Bexhill College means we are able to offer Sixth Form students a wide variety of academic and vocational courses at a range of levels, so allowing us to cater for students of all abilities who want, or need, to retain access to the specialist support our team provides.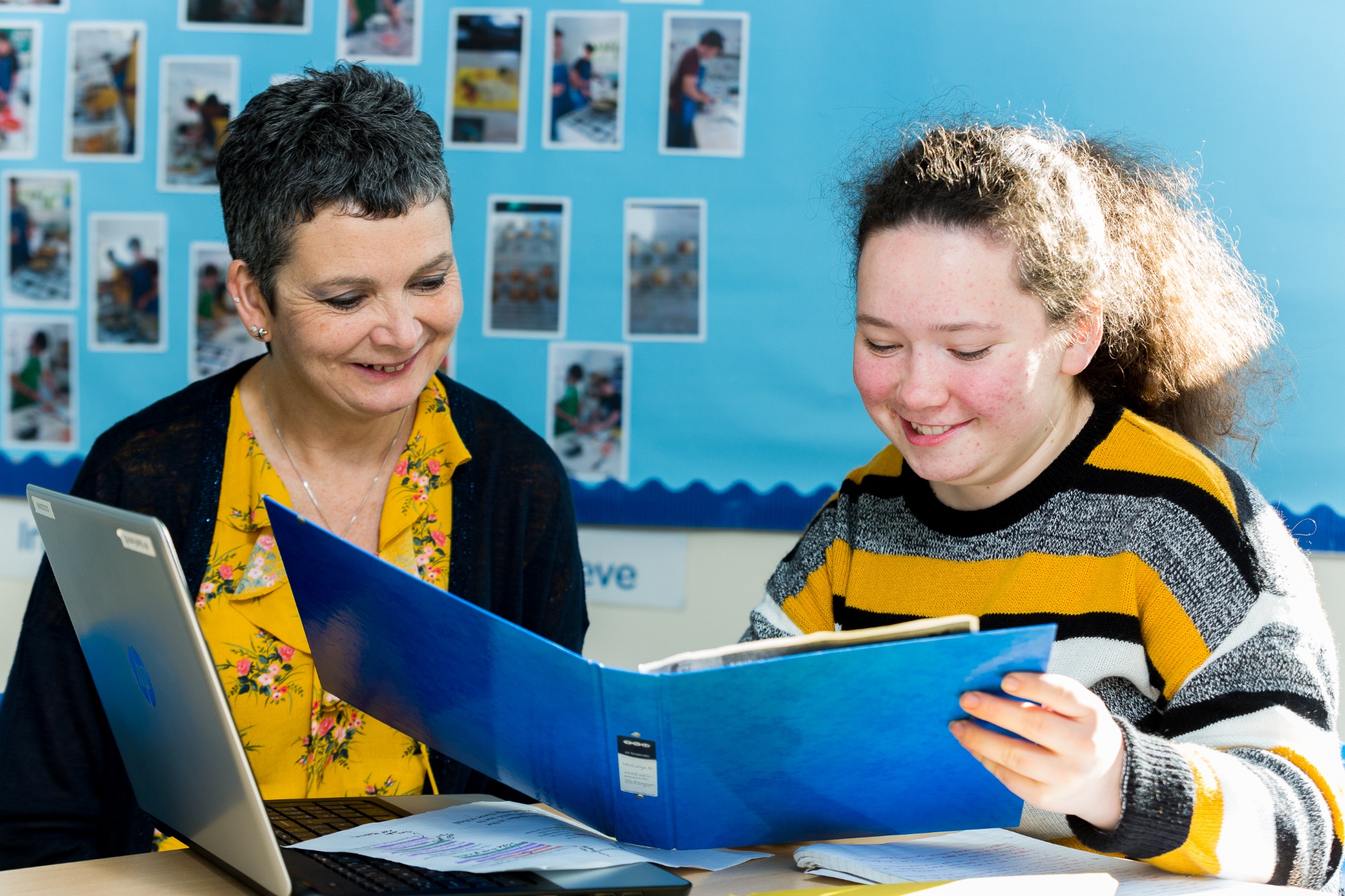 Sixth Form students are expected to play an active role in school life, developing their independence, leadership skills and self-confidence in doing so. This can take many forms including involvement with the Duke of Edinburgh Award Scheme or Young Enterprise, musical, dramatic and sporting activities, organising whole school events, or taking on roles with younger pupils such as "buddies" for Year 7 pupils, reading seniors and peer mentors, or by helping out at lunchtime clubs. They also organise and present their own school assemblies each term and have a representative on the student council.
The leadership of the sixth form is highly effective.

Ofsted June 2016
It is very true to say that our daughter would not be where she is now without the support and encouragement she has had at Frewen College – several years ago she did not have the same future options as she does now. It is true to say that she has absolutely loved her time with you. Our special thanks to all the teachers and Boarding staff, for enriching and making a lasting difference to her life."

Sixth Form Parent
The high level of pastoral support present in the Senior School continues through to Sixth Form with every student having a mentor, as well as form tutor. All students, whether following a Frewen or Bexhill programme of study, have in-house support for both their academic work and their personal and emotional development.
Sixth Formers are encouraged to consider boarding even if they have previously been day students, with some Sixth Formers flexi-boarding for one or two nights a week. Boarding provides many excellent opportunities to develop personal, leadership, organisation and independent living skills.
My time at Frewen gave me the confidence to take Lamda public speaking exams. To get my Grade 8 with Distinction was a brilliant end to my time at Frewen, as I never thought I would be able to achieve all the things I have, when I first started.

Sixth Form Student
Our Sixth Form is open to both internal and external candidates, as long as they pass our own selection process, and are accepted onto the course of their choice at our partner colleges. All transport and meals are included, and students have specialist support both on and off-site.
Some students are now making applications to University following their successful pathways through the new Sixth Form at Frewen.

Ofsted June 2016
Sixth Form Life
All sixth form students have a personalised study programme comprising their main course choice(s) plus English and Maths as required, Personal and Social Development, extra-curricular activities and work experience opportunities. Sixth form timetables also include independent study periods enabling students to acquire the essential skills of self-management.
Pupils self awareness is exceptionally developed and so they make sound course and career choices.

Ofsted June 2016
Students follow their main course for approximately twelve to fifteen hours each week. Students attending Bexhill College are part of a Bexhill tutor group run by one of their subject teachers which helps them to develop new friendships, feel part of college life and give them another adult they can ask for help.
There are strong systems in place to support students." Success rates have been high and support good outcomes.

Ofsted June 2016
Sixth Formers also attend workshop days each year which focus on topics such as careers, study skills, employability skills and independent living skills.