Senior School
The Senior School is housed in our purpose-built teaching block, which includes an auditorium, science labs, two ICT suites (one of which is an open plan computer and library area), and specialist classrooms, all of which are equipped with interactive whiteboards in order to accommodate the full range of learning styles.
In the Senior School, as in the Prep, classes are small and our specially-trained classroom staff employ a range of adopt a range of strategies to ensure effective learning.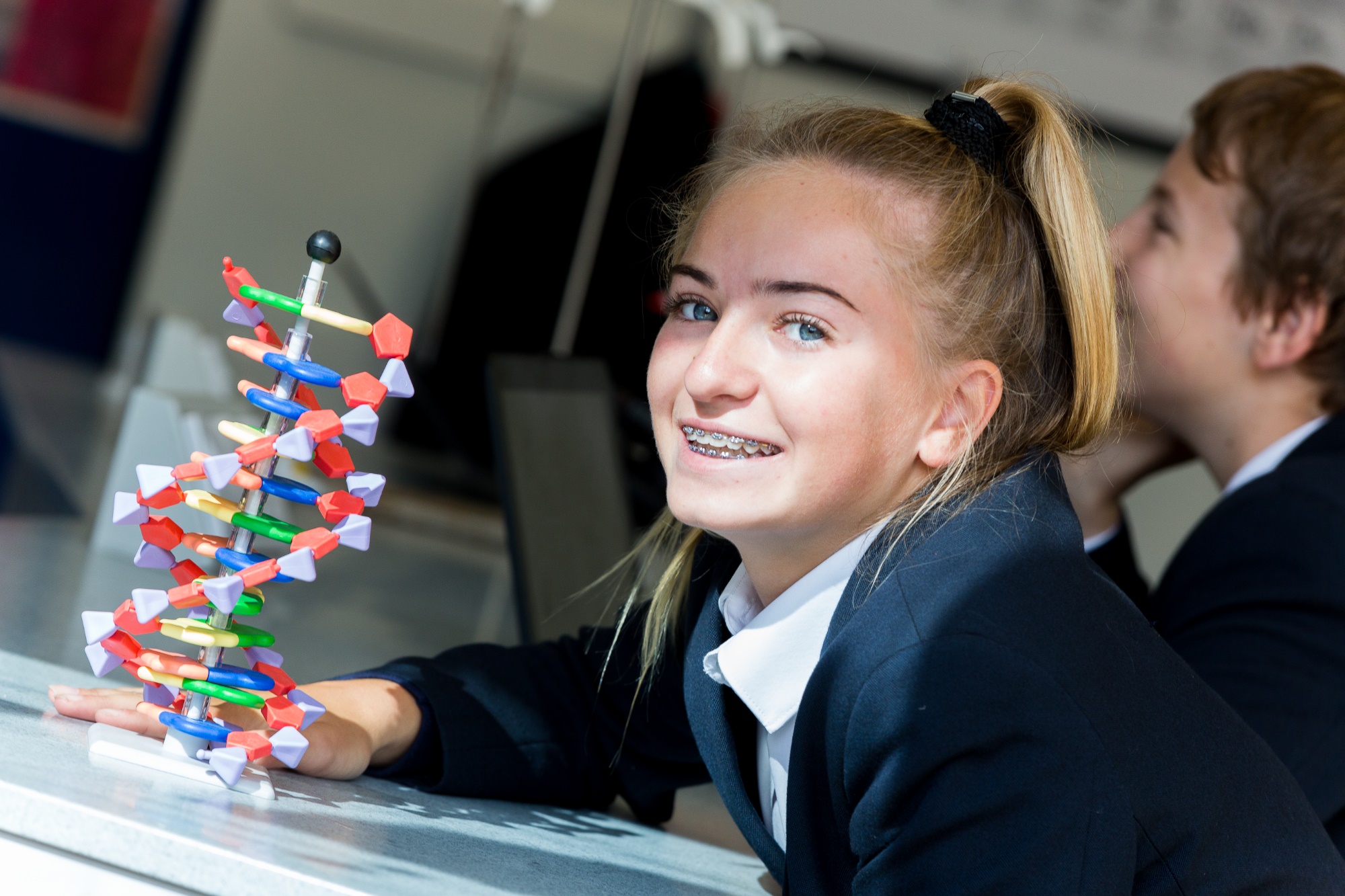 Pupils in Key Stage 3 follow a traditional curriculum, based on the National Curriculum, with additional English and Literacy, and, where required, additional support and therapy.
At Key Stage 4, pupils study English, Maths, Science, plus option subjects. Most subjects are offered at GCSE, but students may take BTEC Level 2 (GCSE 9-4 equivalent), BTEC Level 1 (GCSE 1-3 equivalent), Functional Skills, Entry Level, or a mixture of these depending on their ability in individual subjects. They also follow a programme of PSHE, Games, and Literacy sessions.
We recognise that Frewen students typically join us years behind their peers in English and Maths, because of their dyslexia and/or dyscalculia. While many students will take GCSE English and Maths in Year11, alongside their other subjects, our pathways in these subjects enable us, where appropriate, to enter students for other qualifications as "stepping stones" towards GCSE, and for them to continue studying until they are ready to successfully take the exam in the Sixth Form.
Pupils attain well in their GCSE's and often reach the targets that have been set for them.

Ofsted June 2016
We have watched her go from a quiet uninterested little girl to now being alive! The transformation is almost magical and we are so pleased, I can't put it into words!

Year 7 parent
Option subjects vary from year to year depending on demand, but typically including a range of subjects including History, Geography, Media Studies, Design and Technology, Food and Nutrition and ICT. Arts subjects are popular, with many pupils choosing to pursue Art and Design, Music and Drama - subjects which do not rely so heavily on literacy skills.
ICT is an area in which many of our pupils flourish, and it is utilised across the curriculum to aid pupils' learning.
All pupils in Years 7 to 9 receive homework in one subject per evening, and homework clubs are available alongside other activities. In Key Stage 4, homework is set in two subjects per evening.
We are glad that Amari has, at long last, found a school where he feels welcomed and valued.

Parent of Year 10 boarder
Pupils achieve good outcomes. They make strong progress from their starting points academically, socially and emotionally. They are very well prepared for the next stage of education, employment or training.

Ofsted July 2016
Careers Guidance and Work Experience are an important part of Year 10, while Year 11 includes mock exams and preparation for external examinations.
In Year 11 pupils can choose between applying for a place in the Sixth Form, or continuing their studies elsewhere.