Frewen win 'Best Dyslexia Friendly School' award from British Dyslexia Association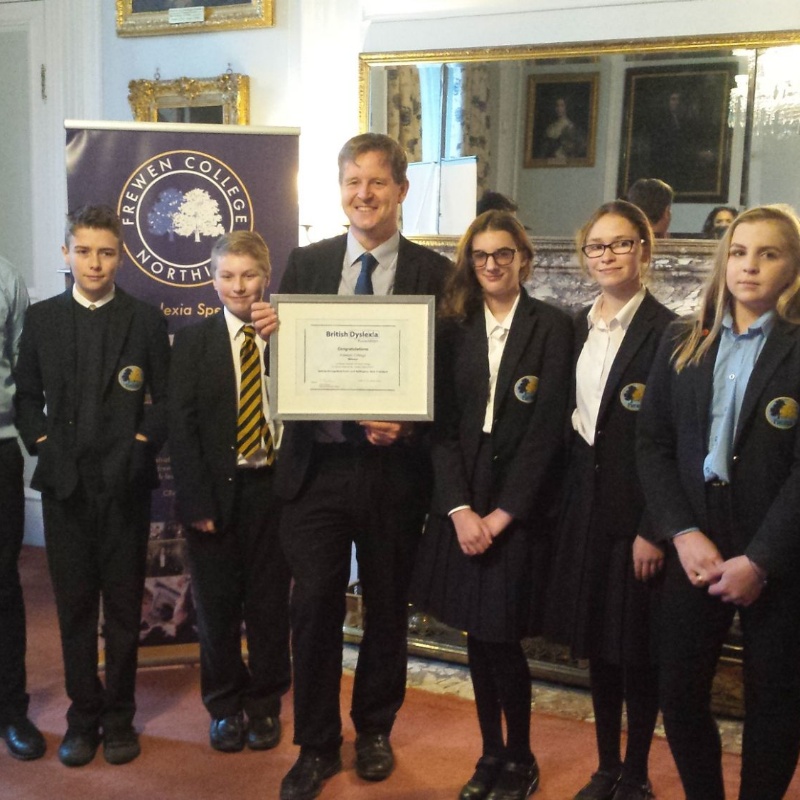 We were pleased to be nominated for the BDA Dyslexia Awareness Week Awards 2018 and are thrilled to have gone on to win this year's 'Best Dyslexia Friendly School' category. Thank you so much to everyone that voted for us!
The British Dyslexia Association (BDA) is a leading dyslexia charity which aims to influence government and other institutions to promote a dyslexia friendly society. They received several nominations for Frewen College for this category, one such nomination said:
"As a specialist school they open their doors to other schools including state schools to help them identify and manage children in their schools that may need help, and how to help them. They are holding conferences each year covering an aspect of dyslexia. Their outstanding work warrants a nomination for school of the year."
Mr Nick Goodman, College Principal said: "We are really proud to have been chosen for this award. It is a testimony to all the hard work that goes on, day after day, to ensure that our students, all of whom are dyslexic, can make progress and achieve success. It means a lot to us that the award was based on nominations by parents."
Read what the BDA and people who nominated us said, here:https://www.bdadyslexia.org.uk/news/item/name/dyslexia-awareness-week-competition-winners
Read the Rye and Battle Observer article:https://www.ryeandbattleobserver.co.uk/news/education/northiam-college-named-best-dyslexia-friendly-school-in-the-uk-1-8712565