World Book Day 2021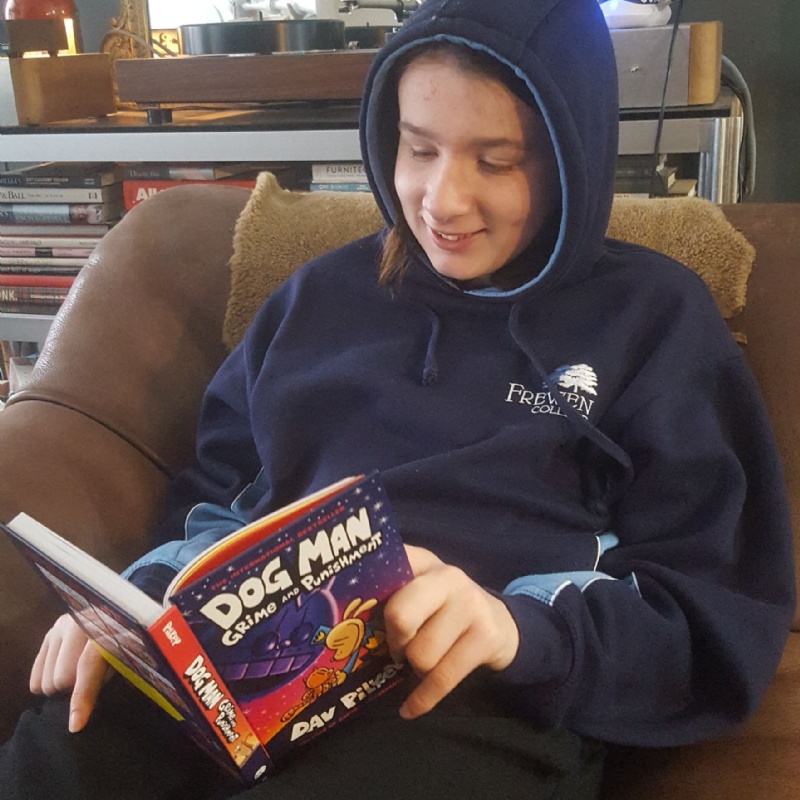 In early March, World Book Day presented a lovely opportunity to have some fun and take a break from lock-down learning.
Senior School
Creating a 'book nook' (creating a special reading place), recreating the food described in a famous book (suggestions included a Hogwarts banquet!), recreating a famous scene from a book, book reviews, poetry, creating a comic strip and audio book recommendations- these were just some of the activities we suggested our Senior School students try. There was also the option to simply read a book!
In response to the task, this beautiful poem was created by Artie, one of our students:
The Sea
The sky is like the sea, beautiful in ways
Birds are like boats skimming across the waves
Clouds are like mist slowly to be unveiled
The sun is like a buoy bobbing on the swell
Thunder rings out like a ships bell
Lightning flashes like fish darting through a reef
Rain lashes down like a flock of greedy guls
The wind blows strong pushing hard like a wave
These are some suggestions of Audiobooks from Alex in Year 9:
I've loved the Mortal Engines quartet and the Fever Crumb trilogy. They're all by Phillip Reeves. The order of the books are:
Fever Crumb, A Web of Air , Scriveners Moon , Mortal Engines .Predators Gold , Infernal Devices , A Darkling Plain
They're a very good series. I found them very interesting as they're steam punk books and about traction cities. It's a pretty crazy world.
Prep School
Our Prep students enjoyed dressing up as their favourite book characters….