ISA Finalist for Junior School of the Year!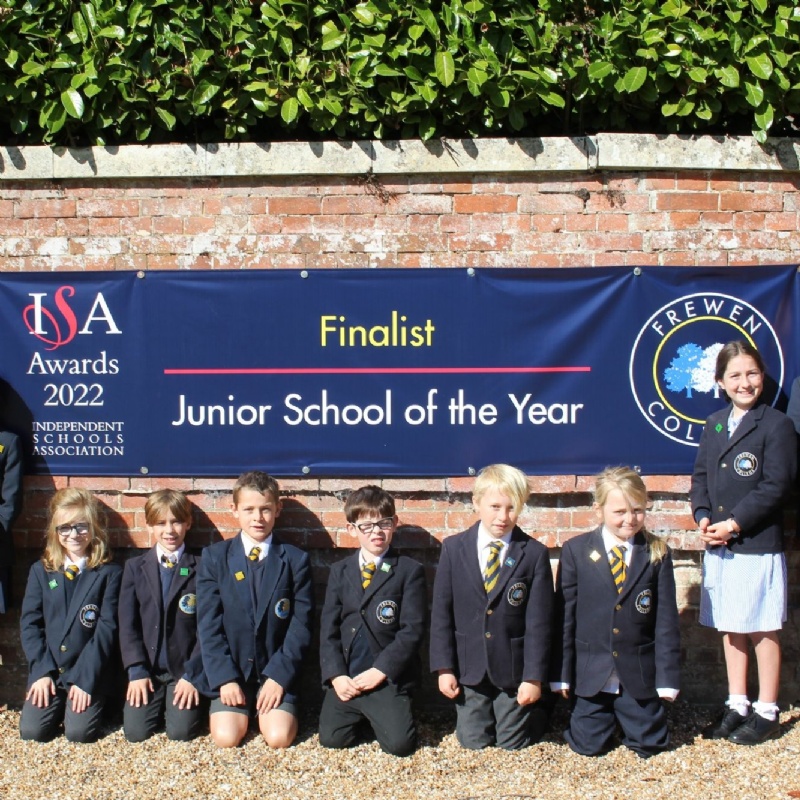 Frewen College would like to share some exciting news with you.
The Independent Schools Association organises a series of awards for outstanding schools.
There are a number of categories - but we have just learnt that Frewen has been shortlisted for Junior School of the Year!
This award is especially fitting, as last year we were finalists in the Senior School of the Year category, and, of course, winners of the award for Outstanding Provision for Learning Support!
We don't know if we will be the outright winners this year - but we are delighted to have made the top three!
Special thank you to Mrs Welch and the Prep School team - staff and students - who have made this possible.
Please enter some content for your news story here.