Frewen's inaugural skiing trip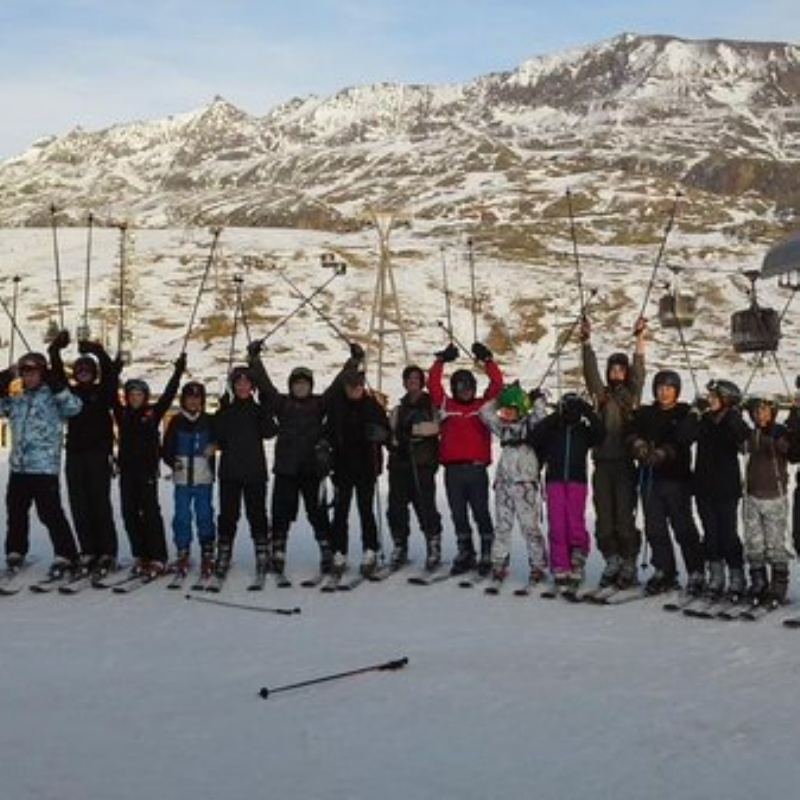 24 Frewen College students, 6 parents and 4 staff shared a truly magical week skiing in December 2015 at Alpe d'Huez in France. This was Frewen's first ski trip and it was a huge success.
Students from the college were both advanced and beginner skiers but they soon formed a tightknit team with everyone working together to help, support and encourage each other on the slopes and during the evening activities. The trip reminded us that the Outdoor Program at Frewen really does foster students' social, moral, spiritual and cultural development.
The intermediate skiing group, who had never skied on snow before, improved so much that on the penultimate day they went down and nailed a black run, ' Sarenne' the longest black in France!
We are very confident there will be another trip very soon!