Students coffee morning raises £734!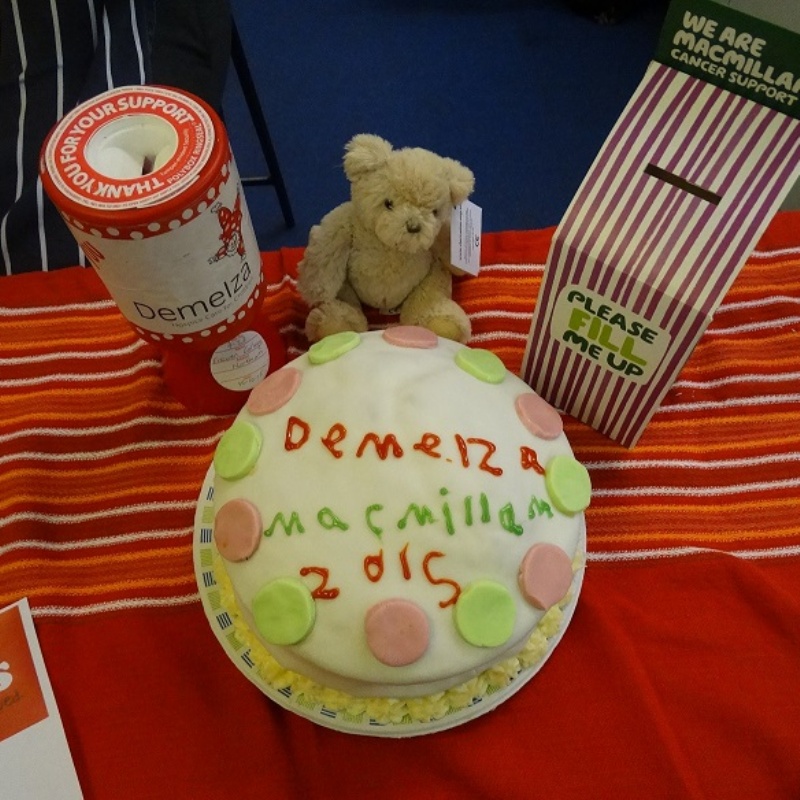 On the 30th November Julie Brett from Demelza Children's Hospice visited Frewen College to thank Year 10 Food Studies students who had organised a fundraising coffee morning and raised a fantastic £734.
The Year 10 students, who are aged around 14, ran the coffee morning entirely by themselves including baking a wide variety of cakes in lessons, serving at the event, running a raffle and even washing up!!
The day was eagerly awaited and well supported from visits by Frewen's School Governors, students, family, teachers as well as the wider community. The money raised was split between two local charities Demelza Hospice Care for Children and Macmillan Cancer Support.
Demelza Hospice Care for Children have a children's hospice in Sittingbourne in Kent and one in London and in East Sussex they provide community nurses who visit children in their own homes.
Macmillan Cancer Support provide practical, medical and financial support and push for better cancer care.