Frewen College award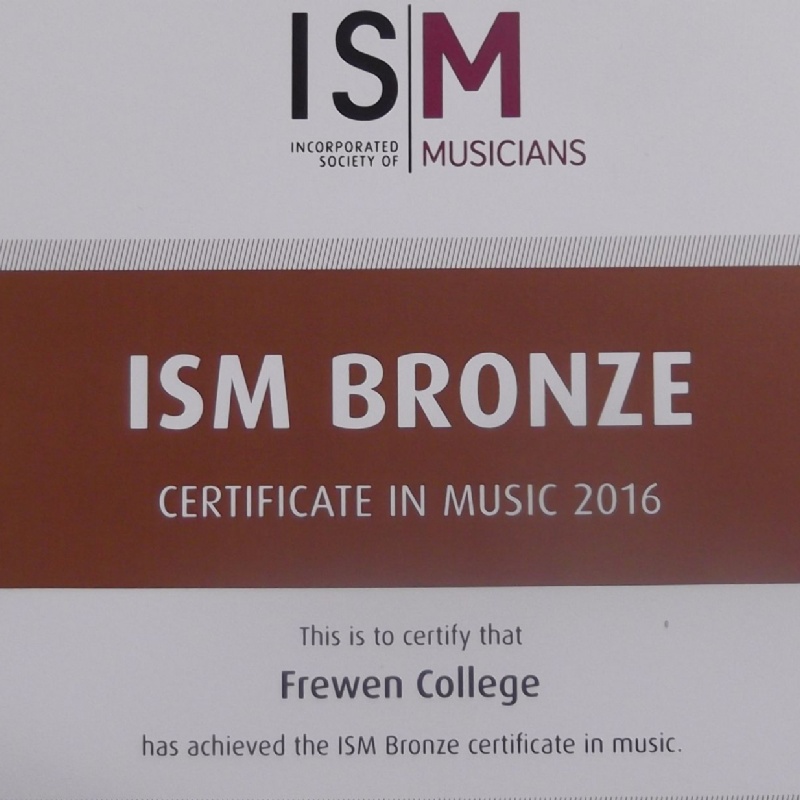 Frewen College has been awarded a Bronze Certificate in Music 2016 from the Incorporated Society of Musicians(ISM).
We are really proud to have received the certificate for being in the top 500 schools nationally for our music GCSE results. This is a real achievement for our talented music teachers and students whilst demonstrating Frewen's real commitment to music in our school.