re-think your drink!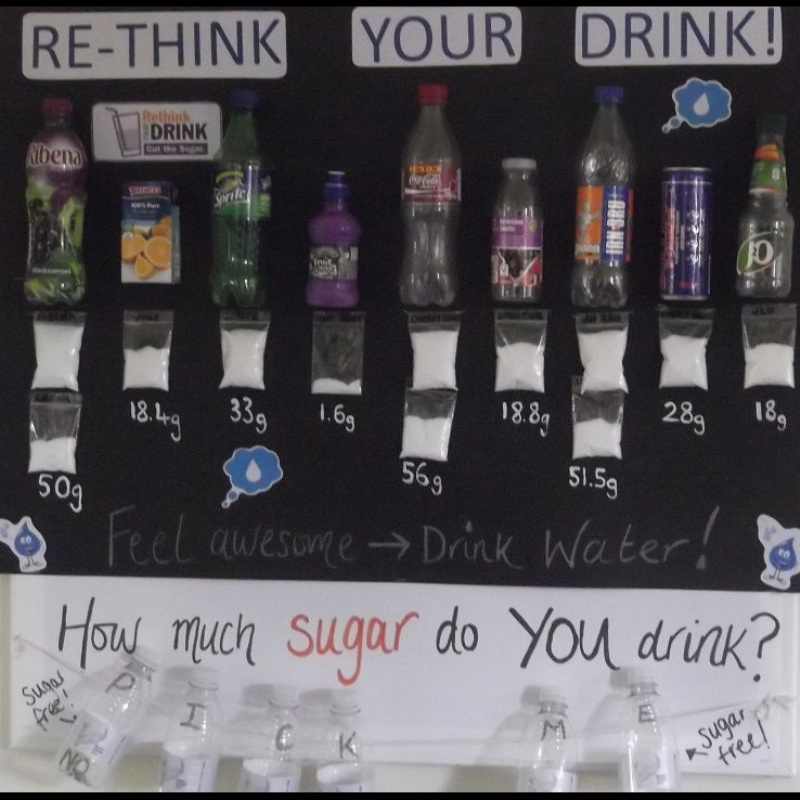 We're encouraging our students to eat and drink healthily. Our Head of Food & Nutrition, Mrs Hayden, has produced this fantastic poster to help build awareness of the amount of sugar in our drinks.
Is your favourite drink here? Take a look...
So go on....Re-think your drink!