400 year anniversary celebrations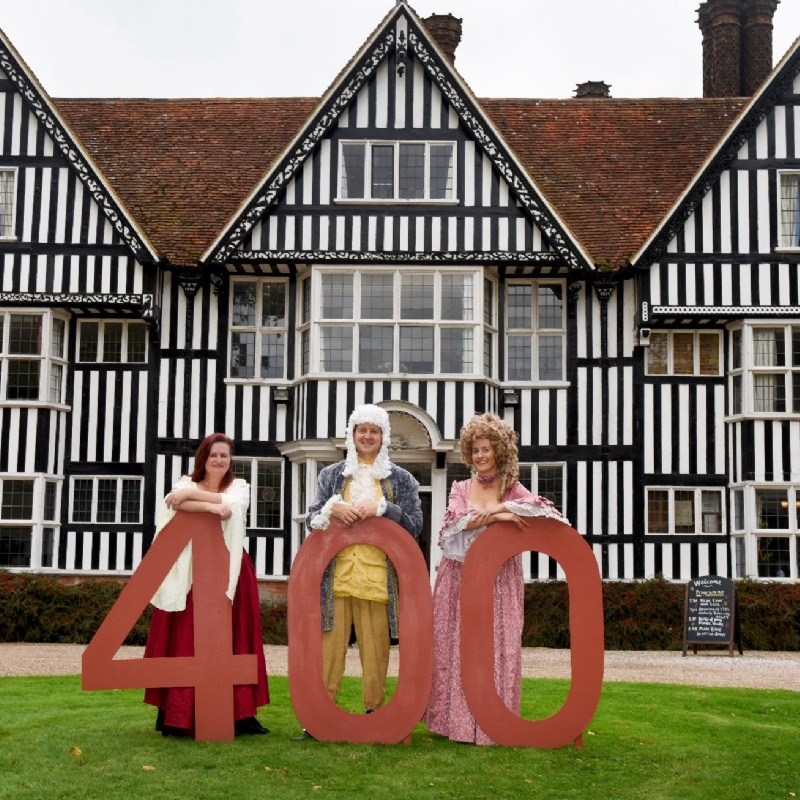 Frewen College stepped back in time to celebrate 400-year anniversary
Students, staff, parents and the wider community at Frewen College held a very special event to mark the anniversary of 400 years of history at 'Brickwall House' our beautiful Jacobean school building.
Mr Nick Goodman, College Principal, said: "On Friday October 13th, Frewen College played tribute to the many Jacobean, Georgian, Victorian and Edwardian people who lived, worked and visited the stunning 17th Century house over the centuries. The celebrations included the students, aged 7-19, putting on a Charity Fun Run in period costume through our beautiful grounds, and we were lucky to have a large crowd of adults and children transformed into historic characters from the past."
The historically themed celebrations included a mini tour, grand opening of the 17th Century Bowling Alley, Birds of Prey, archery, apple bobbing and the stocks and of course the charity Fun Run in period dress.
Mr Nick Goodman continued: "We were delighted to mark this important milestone in the history of the house."
to see more photos visit our Gallery page: http://www.frewencollege.co.uk/gallery/?pid=100&gcatid=3&albumid=15