Flour Power!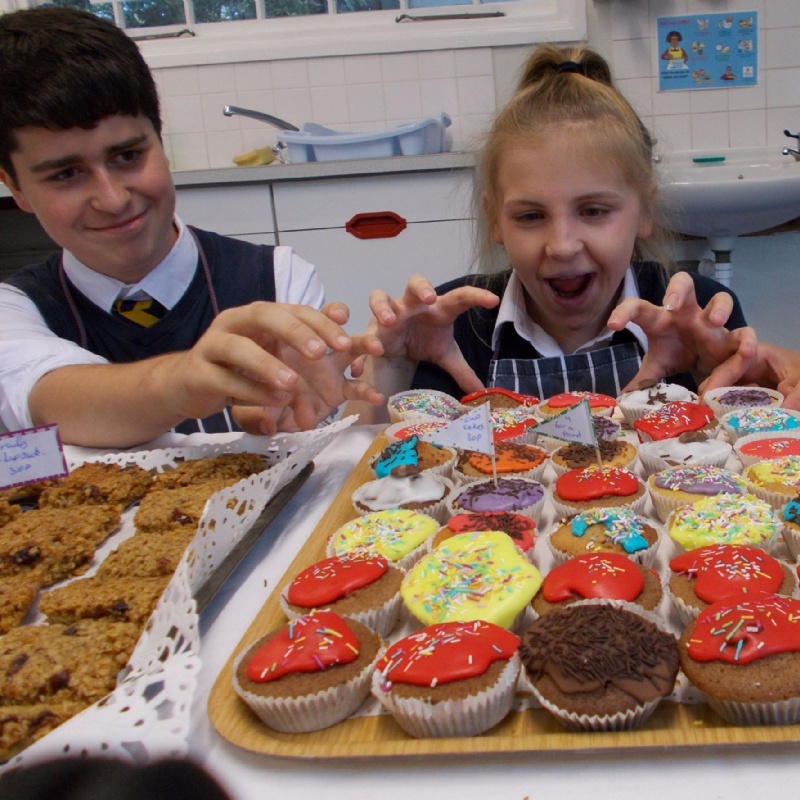 'Raising' money for charity...a piece of cake!
Year 10 Food Studies Students from Frewen College ran a very successful charity coffee morning last week raising over £630 for Macmillan Cancer Support. The annual event was eagerly awaited as usual and well supported with visits by Frewen School families, staff and students as well as the wider community.
The Year 10 children who are aged around 14, managed the coffee morning very efficiently including baking a wide variety of cakes in lessons, serving at the event, running a raffle and even washing up! They raised a huge amount of money and we are really proud of them. We were also very pleased to receive all the cakes baked by our Key Stage 3 Students.
Macmillan Cancer Support provide practical, medical and financial support and push for better cancer care.