Frewen students in film about dyslexia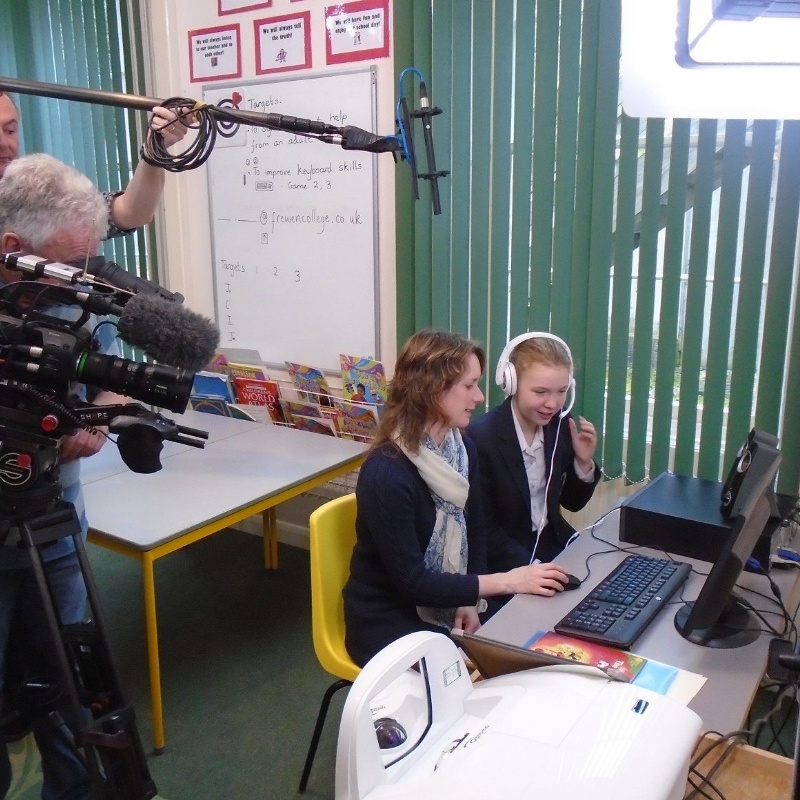 Students and staff at Frewen were delighted to be chosen by the British Dyslexia Association and Patoss (The Professional Association of Teachers of Students with Specific Learning Difficulties) to take part in a series of short information films about how dyslexic children learn and best teaching practice for dyslexic students.
Late last year, a production team from Patoss visited Frewen and filmed students from the Prep and Senior School in lessons to record the dyslexia friendly techniques and approaches that Frewen College use to help students learn more effectively.
The six short films that have now been produced will be used by the British Dyslexia Association as a training resource to support and encourage other teachers wishing to teach students in a more dyslexia-friendly style. Each of the videos focuses on a different aspect of teaching and learning at the school, such as the use of multi-sensory teaching methods and appropriate use of specific IT.
You can see the videos on our Home page and Information page of our website.