Students re-enact Thomas Becket's grisly demise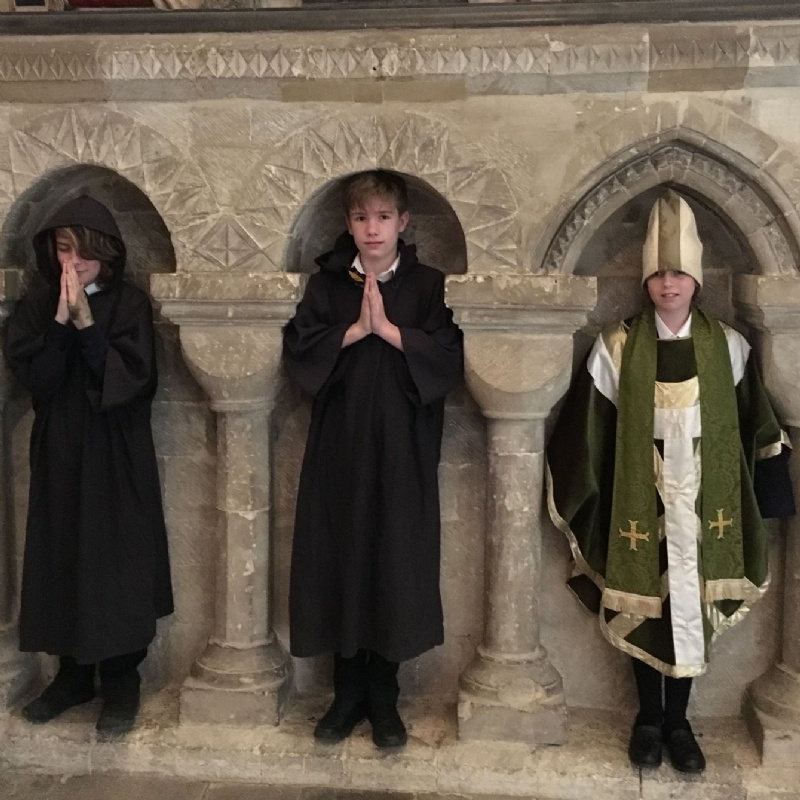 As part of their Medieval studies in History, RE and English, Year 7 pupils visited Canterbury Catherdral.
Our students visited Europe's most important pilgrimage centre which is of course inextricably linked to the murder of its most famous Archbishop, Thomas Becket, in 1170. They throughly enjoyed re-enacting his grisly demise after seeing the tomb. Students have enriched their visit by learning about medieval pilgrims, including Geoffrey Chaucer, and written their own medieval Canterbury Tales.