The green light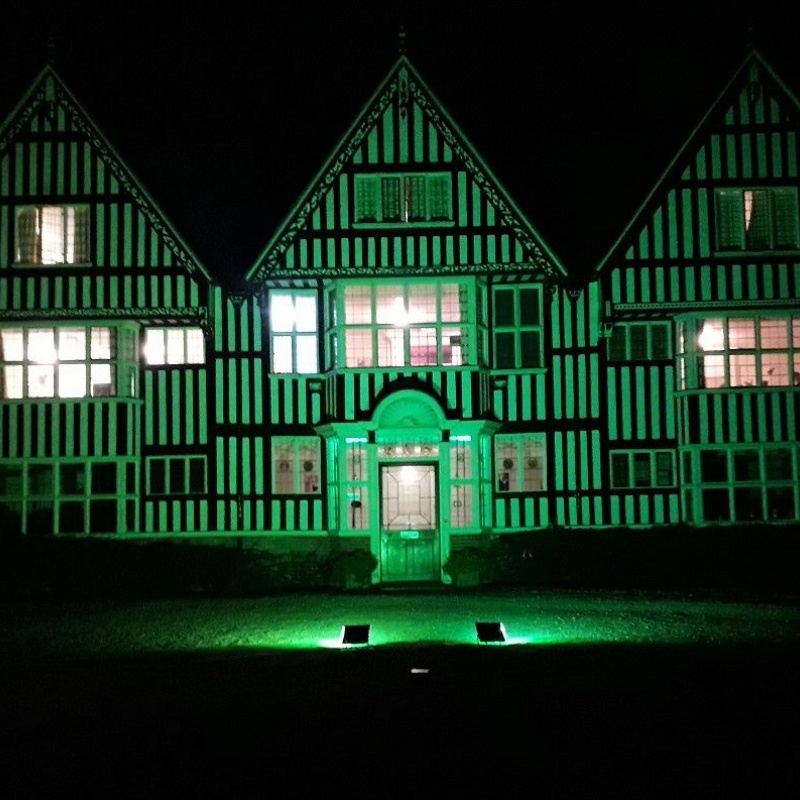 Frewen were pleased to spend the week 1st – 7th October celebrating the British Dyslexia Association's (BDA) Dyslexia Awareness Week.
To embrace one of the Dyslexia Awareness week's themes '#gogreenfordyslexia', Frewen joined lots of other landmarks around the country by sporting a new 'evening look' illuminating its beautiful Jacobean building in a fabulous shade of green and adding to the wonderful atmosphere of the impressive black and white building. Students in the Prep School and Senior School also helped raise funds for the BDA charity by swapping uniforms for green clothing in exchange for a donation.
This year the BDA had a focus around #21stCenturyDyslexia, and were focussing on technology that can assist people at school and at home, with the challenge to find creative ways of capturing learning without relying on using a pen. Frewen is one of the first schools in the country to adopt Assistive Technology and as part of Dyslexia Awareness Week, the Prep School adopted a 'no pens day' when students recorded work using other methods.
Mr Nick Goodman, Principal at Frewen College said: "We were really pleased to get involved. It's been fun for the students and our boarders have really liked seeing their home in a new light and we are keen to help raise awareness of dyslexia."
Find all the photos in our gallery:https://www.frewencollege.co.uk/gallery/?pid=100&gcatid=3&albumid=21