Students plant poppies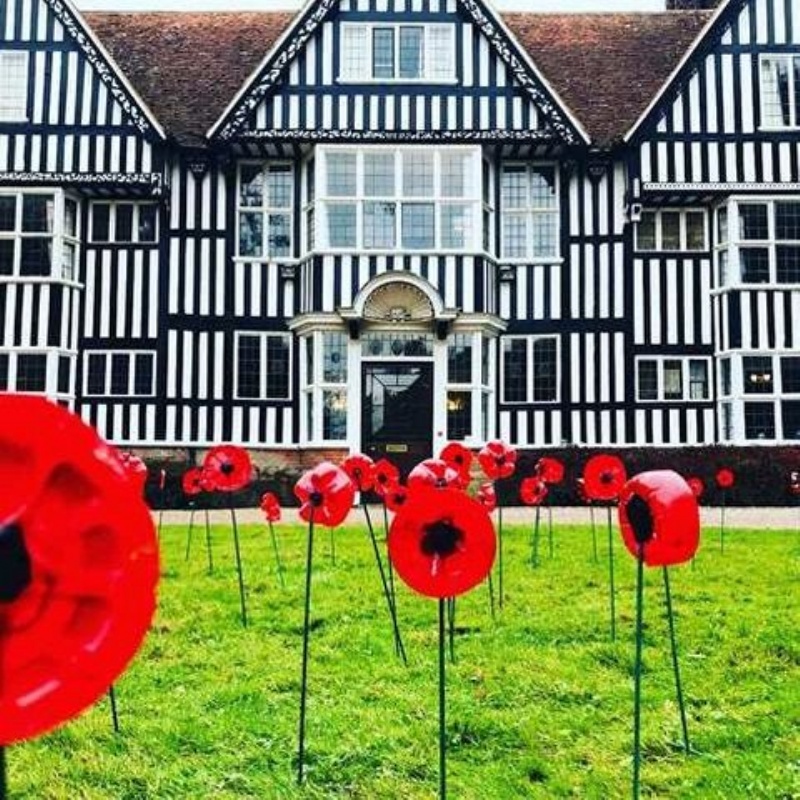 Staff and students at Frewen College commemorated the centenary of the ending of World War One by planting 100 handmade poppies outside the front of the school.
This was followed by a moving Remembrance ceremony at the War Memorial in Northiam.
The poppies were made by students from the bottom of plastic bottles which were then coloured with acrylic paint.
During the ceremony, the students were particularly moved when the names of former Frewen College pupils (they were at our predecessor Down House School) who served and gave their lives in the war, were read out.
The ceremony was lead by Mr Rawlings and Mr Stanley supported by Mrs Chambers who played the Last Post.