Year 7 Art at the Towner Art Gallery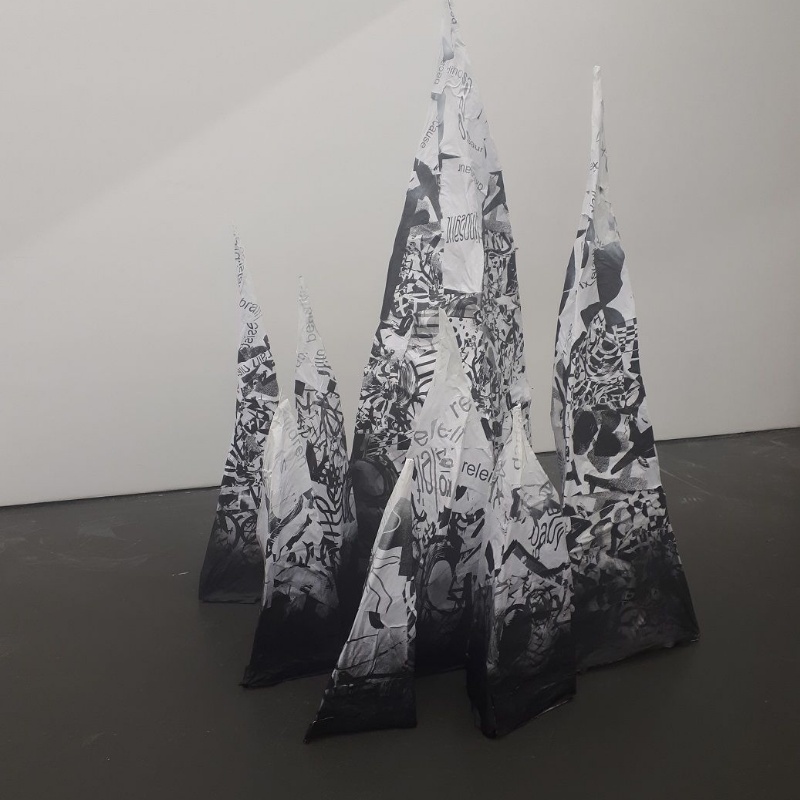 Our Year 7s have now completed their unique entry for this year's Draw Me In' exhibition at the Towner Art Gallery
in Eastbourne, you can come and see their work at the gallery between now and the 2nd June.
Over three months, the students have produced a stunning piece made from a variety of materials and techniques including willow (for the structures), ink and spray paint.
This is what our students said about their entry: "We wanted to show how difficult we find spelling and writing and wanted to demonstrate our daily struggle. By making mountains with confused lettering and forms, there is darkness and confusion but as we climb the mountain with (hard work, time and understanding) the word becomes clearer and easier to spell. Despite the confusion, comes beauty and a feeling of achievement as we arrive at the top.'
Well done everyone!