Celebrating Record results!!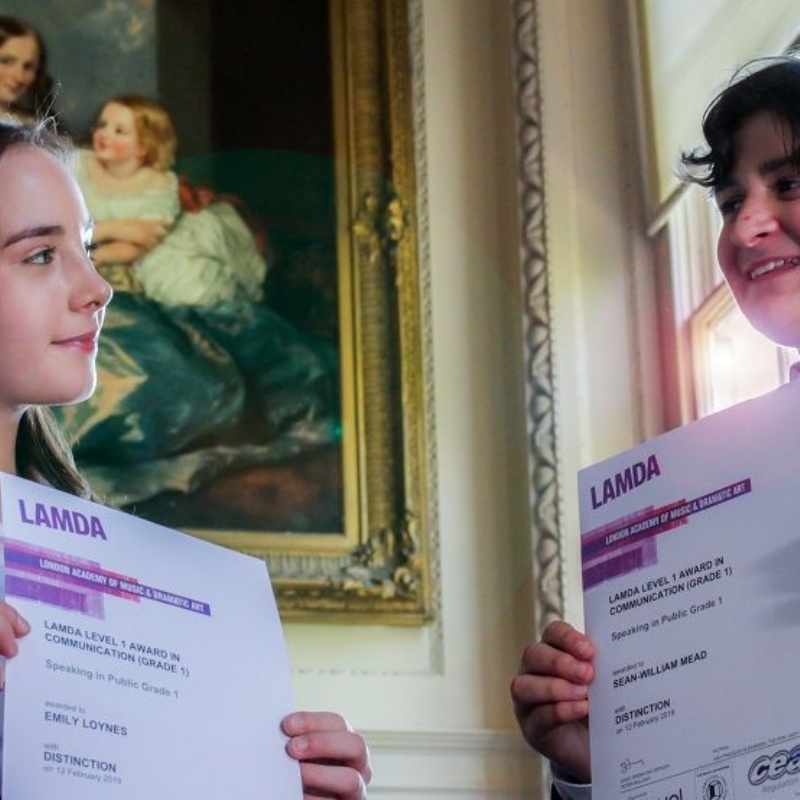 We are celebrating record results!!!
Almost half of our students in the school recently took Lamda Public Speaking examinations, including every student in Years 7, 8 and 9. Not only did we continue our 100% pass rate, but our talented students went even further - every student achieved the highest Merit and Distinction grades. Many, many congratulations to all!
This success is all the more remarkable when you consider that students often join us when their confidence is at an all-time low, these results demonstrate our students outstanding progress.
As part of the LAMDA exams, Frewen students had to prepare and present a speech on a theme of their choice, often about a book, an experience or an object. Students meet the examiner for the first time on the day and everything takes place under strict exam conditions so, for example, quite a challenge for a Year 7 student.