Behind the scenes at Frewen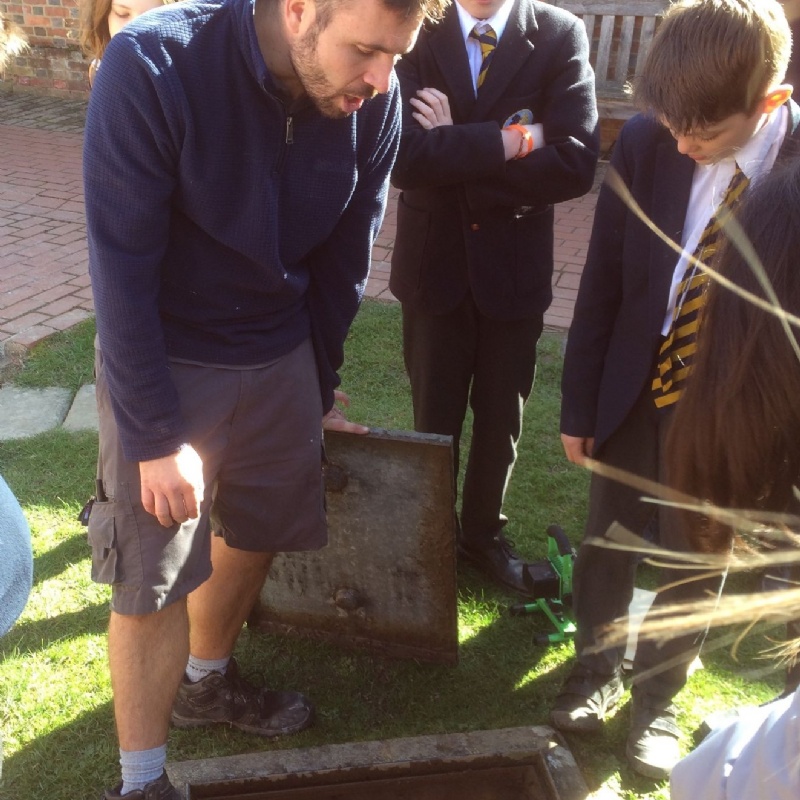 What have secret tunnels, leather wallpaper, Admiral's sea chests, brine tanks, sedan chairs and man traps all got in common?
They are all part of the history of Frewen College when it was a family home called Brickwall House. To help bring Year 7s English project 'School Under Seige' alive, the eager students got to see these items on their behind- the -scenes tour of our wonderful building this morning, led by our Estates Manager Aaron Smith.
As they peered into the workings of the beautiful decorative ceiling in the drawing room, and as they looked behind wooden panels in the boarding house to reveal ancient precious leather panels, and down manholes to murky tunnels below... imaginations were set alight! 'What does it represent?' one student asked about the leather panel, 'Was it handmade?' another asked about the Sedan Chair. Another student was fascinated about where the tunnels went: 'Do they really reach the church?'.
We are looking forward to seeing how the tour will inspire their English work.