Watch this space! Students embrace schoolwork during Lockdown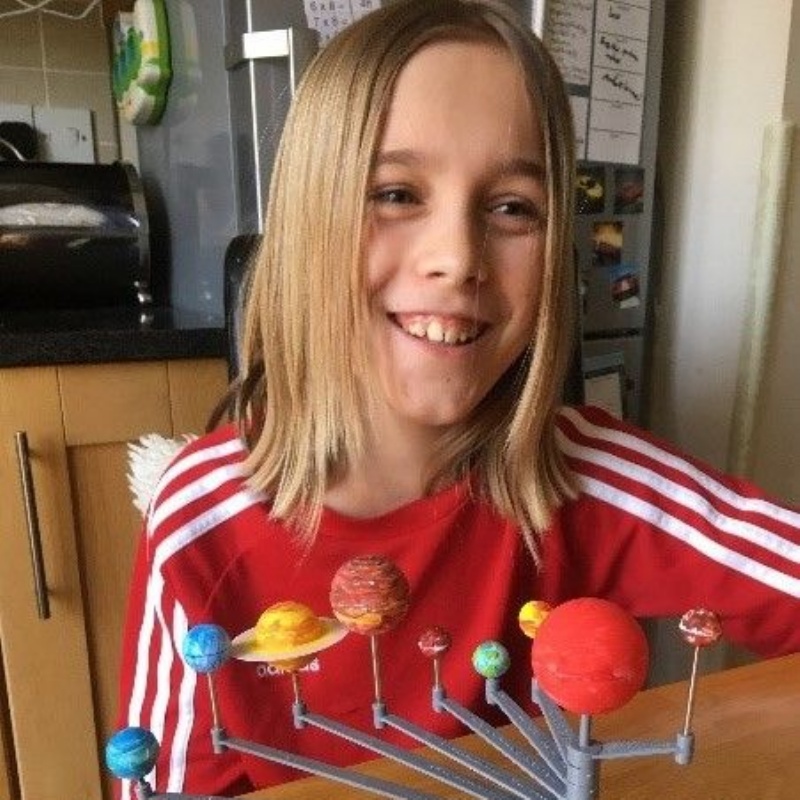 Prep students have been making models at home for their creative curriculum topic 'Space'.
Ben's made a paper mache model of the moon, Phoebe's planet was completely made of ice and she used different food colourings to create the different bands of colour, Isaac has beautifully painted each of the planets in his solar system. Great work!