Bea's Outstanding LAMDA success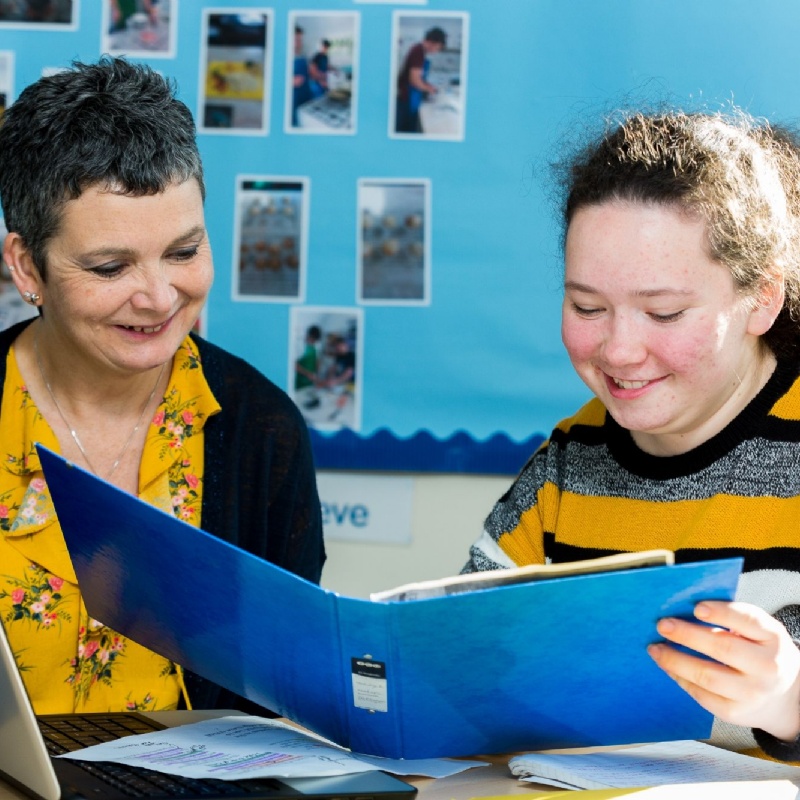 Frewen celebrated with Bea, one of our amazing Sixth Form students ,as she became our first ever students to achieve the top grade and mark in LAMDA public speaking exams.
Bea, took the highest Grade in LAMDA public speaking exams, Grade 8, and achieved the top mark of Distinction with a gold star- this is proof of what an outstanding public speaker she is and we are hugely proud of her achievement.
Mr Stanley, Head of English, said: "Our students' exam success is all the more remarkable when you consider that our students are dyslexic or have specific learning difficulties and often low confidence at the point they join us, so Bea's result demonstrates outstanding progress at Frewen."
Bea said: "My time at Frewen gave me the confidence to to take Lamda public speaking exams. I really enjoyed the freedom of being able to choose my own subject for the speech. To get my Grade 8 with Distinction was a brilliant end to my time at Frewen, as I never thought I would be able to achieve all the things I have when I first started here".