Frewen goes Red for Dyslexia Week 2020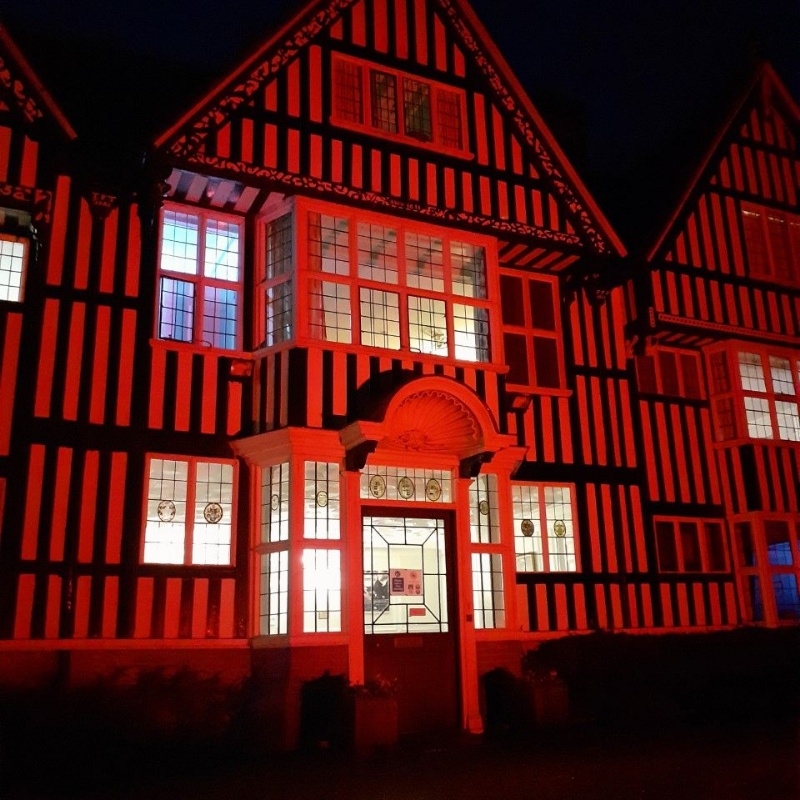 Red food, red building, red clothes, Frewen was awash with the colour red this week to support The British Dyslexia Association's Dyslexia Week 2020 and Go Red For Dyslexia.
The theme of this year's Dyslexia Week was 'dyslexia creates'. It creates some brilliantly creative and entrepreneurial people, but it can also create real challenges. Frewen's students spent the week focusing on the opportunities and challenges dyslexia creates for them. One of the activities was a pen-free day in the prep school as dyslexic people often find the written word a challenge. As part of Go Red for Dyslexia, Frewen's stunning Jackobean building was also lit up in red all week and students enjoyed a delicious red themed menu and red dress-down day.
Go Red is a global community of passionate individuals and organisations that promote literacy and a greater understanding of dyslexia.
To find out more about Go Red please visit https://www.succeedwithdyslexia.com/go-red/goingred/bda/
Nick Posford, CEO of the British Dyslexia Association added: "Thanks to Frewen College and many others, we're able to raise awareness of the challenges and opportunities that dyslexia creates in people's lives."
For more information about Dyslexia Week visit https://www.bdadyslexia.org.uk/support-us/awareness-events/dyslexia-awareness-week/dyslexia-week-2020