Prep School
Our separate Prep School welcomes SpLD children from age 7 up to age 11, following which pupils can then transfer either to our own Senior School, or to mainstream schools where appropriate. We are happy to meet children in Year 2 to start the admission process.
The Prep has its own premises across the road from the main site, and has access to many of the Seniors' specialist facilities. We also have a number of shared staff, and combine with Year 7 for choir practice and some activities.
Explore our digital scrapbook for 2023 to see what we've been up to so far.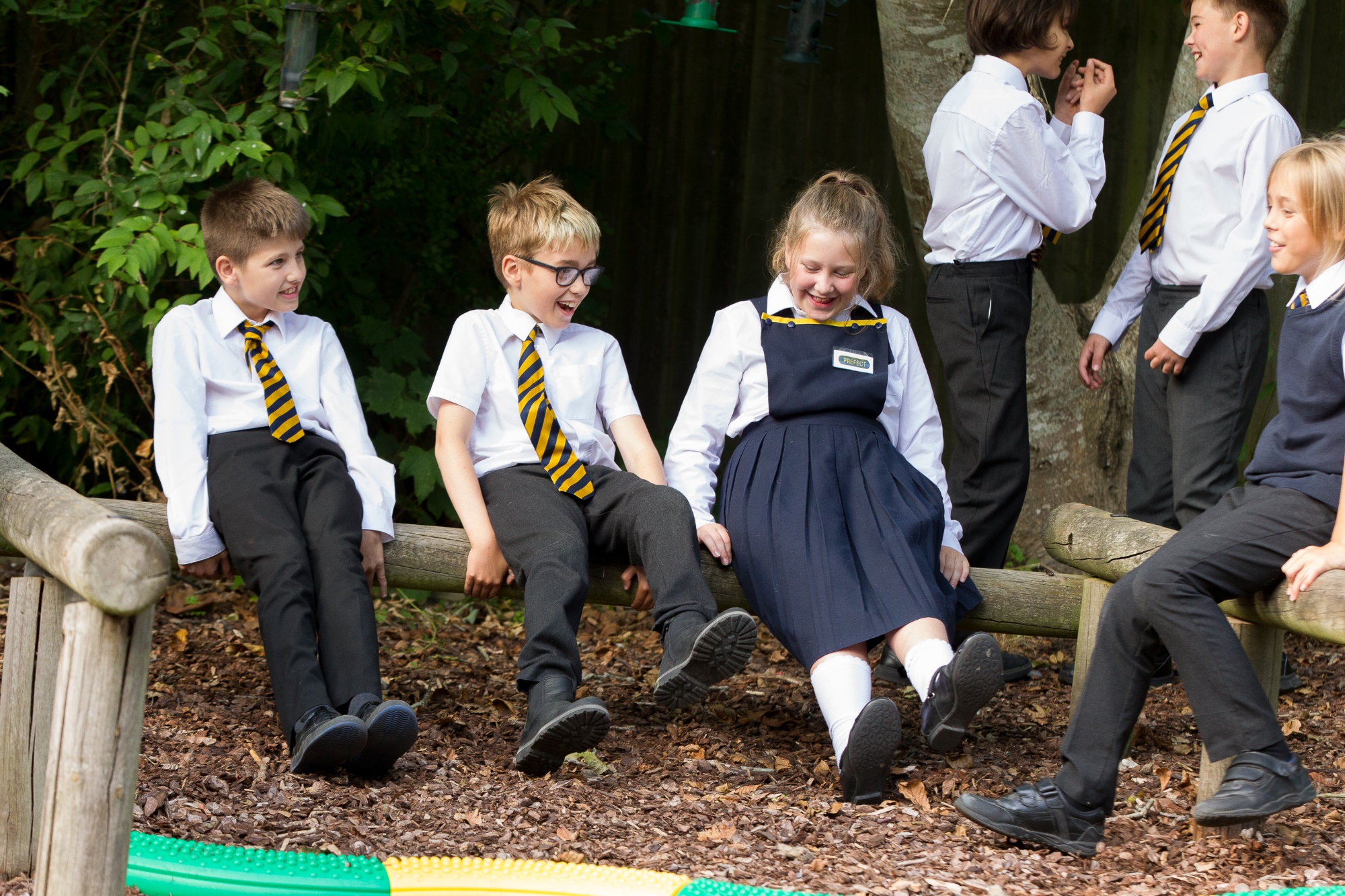 We have our own secure play area, which includes an adventure playground, and a Lottery funded 'Sensory Produce Garden'.
All this means that our Prep pupils enjoy the benefits of a very small and nurturing environment while having access to excellent facilities and good opportunities for social interaction.
Frewen is a creative school and lets my imagination spread. It allows me to be me. I feel like I am at home there and wrapped in a onesie.

Prep Student 2020
Specialist teachers offer individualised programmes tailored to each pupil's specific needs. We support pupils' learning with additional Key Stage 2 work above and beyond the mainstream curriculum; this includes opportunities to revisit Key Stage 1 concepts using individualised approaches in spelling, phonics and handwriting. Additional ICT support is given using specialist software. Curriculum input is supported by our fully integrated therapy team, who work within the classroom, and also provide weekly one-to-one input where appropriate.
We teach using the 'Creative Curriculum' approach to enthuse the children and stimulate an excitement about learning. We adopt one creative theme for each term and then weave all the different strands of the curriculum together rather than teaching isolated subjects.
Thank you for making our daughter's transition into Frewen so easy, she is loving every minute and we can see her blossoming already which is a joy to watch.

Parent of Year 6 pupil
Over the last year, we have been thrilled with our daughter's progress. I almost cried when, without any prompting, she wrote a sentence about her brother without spelling mistakes and in joined-up handwriting! Such a thing that would have been unthinkable only a few months before

Prep School Parent
Outings and activities are invaluable in extending learning opportunities, and the whole school is able to get involved, with regular trips supporting learning in the Creative Curriculum. A wide range of onsite activities includes archery, judo, camps, gardening and many more. Team sports are offered and there are regular sports events where maximum pupil involvement is encouraged.
Pupils make very strong progress in the Prep School in all areas of the curriculum, particularly in Reading, Mathematics and Science.

Ofsted June 2016