Speech and Language Therapy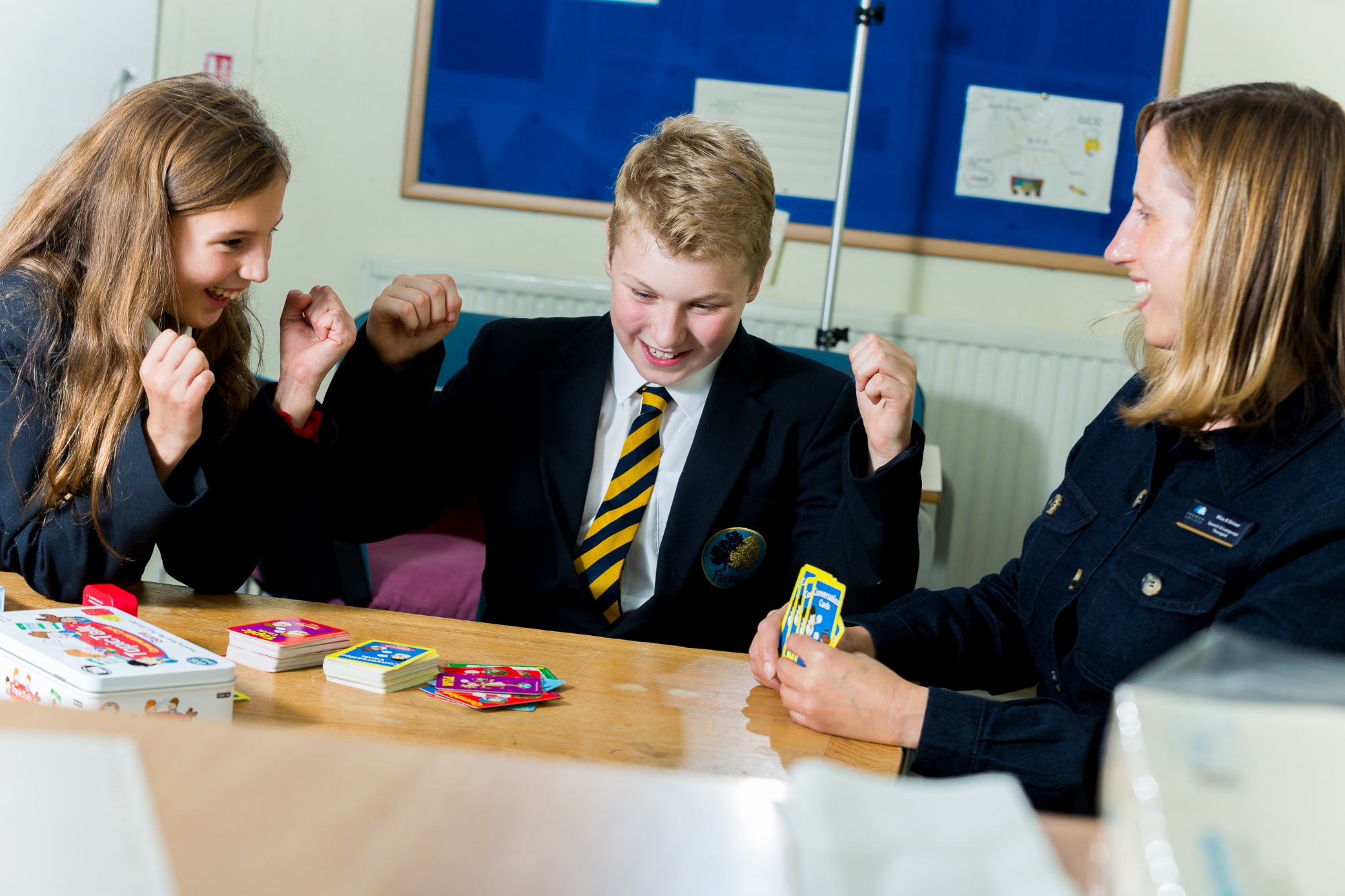 The Speech and Language Therapists are Bethany Driver, who is the Speech and Language Therapy Team Leader, and Amanda Smith. Both Therapists are onsite full time, and are supported by Lisa Goodwin, Therapy Assistant.
Therapy may address a variety of speech, language, and communication needs, including receptive and expressive language, memory skills, phonological awareness, and social communication skills.
Bethany is also a Registered Provider for Johansen Individualised Auditory Stimulation (JIAS), a programme which involves listening to music specifically designed to stimulate the nerve pathways into and within the brain - in particular the areas dealing with language. More information about JIAS can be found at www.johansenias.com.
The Speech and Language Therapists are available on parent's evenings to talk to parents/carers, and are happy to talk at other times by arrangement either in person or by phone. They may also be contacted by email at bethany.driver@frewencollege.co.uk and amanda.smith@frewencollege.co.uk.
Word Finding Difficulties are often experienced by individuals with Dyslexia (http://www.bdadyslexia.org.uk/dyslexic/dyslexia-and-specific-learning-difficulties-in-adults#Dyslexia).
Some of the Sixth Form students chose to work together within their Speech and Language Therapy sessions to make an information video about Word Finding Difficulties (WFD).
The students worked as a team to produce and manage every aspect of the video. From writing their scripts and presenting, to the filming and editing. Younger students from Frewen College volunteered to take part in the information video.
The aim of the video is to explain strategies students and teachers can use to facilitate word retrieval. All of the students involved were active members in the making of the video and can now explain and demonstrate all of the strategies!
Copies of the WFD poster that the students made for the video have been put up in the classrooms.
We want to thank the students who volunteered to be part of the video. Special thanks to Stephan (Sixth Form student) who spent a lot of his free time editing it.
We hope that you enjoy it and find it useful!
It shows people that dyslexics do struggle with things like that. It shows how it could be confusing for some people.
Frewen College Student
The video tells me that I am not alone struggling with words.
Frewen College Student
It was very useful having feedback from the students, how we as TAs can help you to 'find that word!' Teaching Assistant