Extra-Curricular Activities and Outdoor Education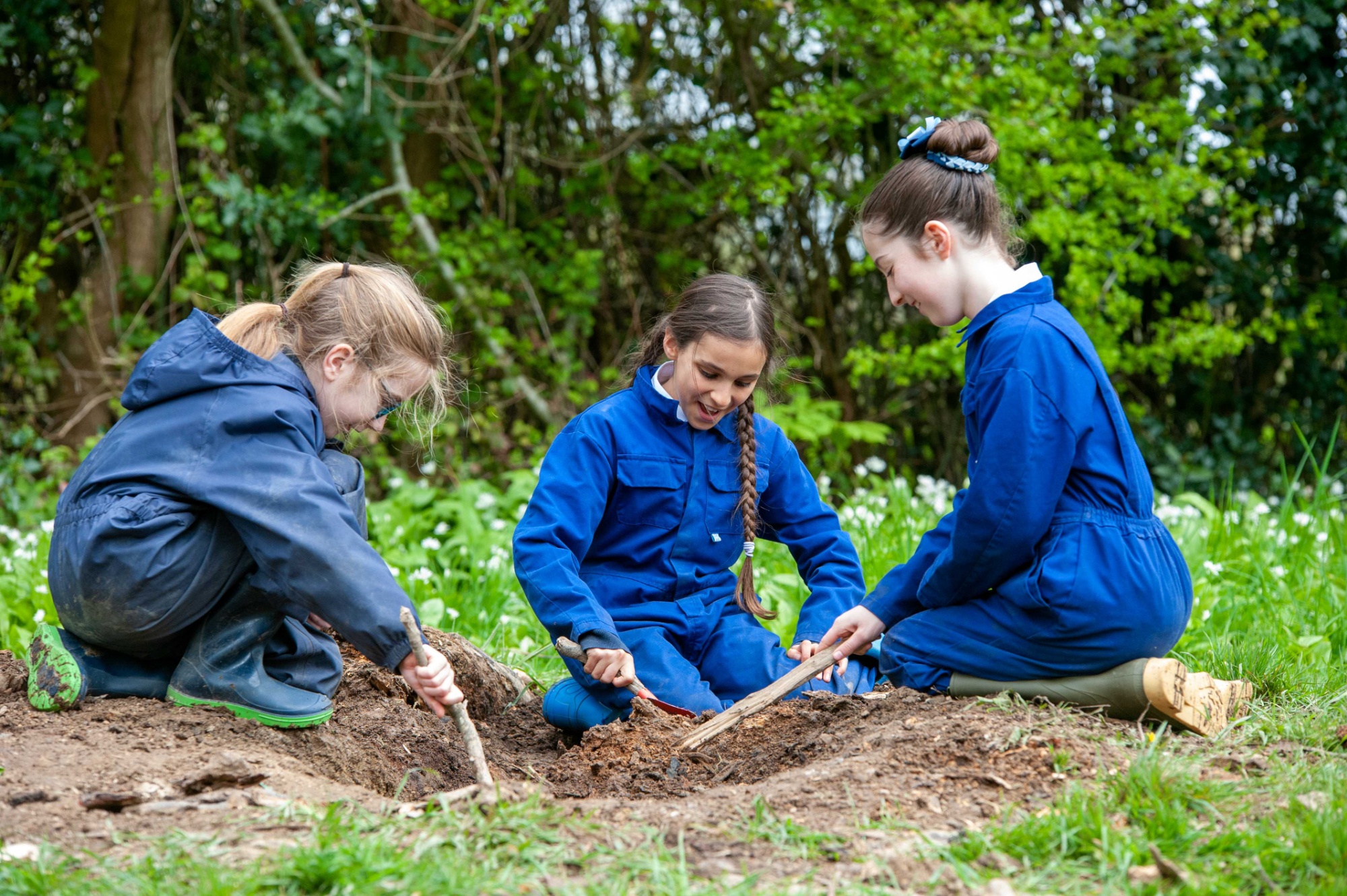 Extra-Curricular Activities
A wide choice of extra-curricular activities is available to all pupils. After-school clubs include (subject to time of year, and demand), art, crochet, cycling, board games, Bushcraft, gardening, chess, photography, Design and Technology, craft, pottery, archery and horse riding. All teaching staff contribute to the programme and we are always open to suggestions from pupils for new activities!
Many of our pupils receive individual music tuition, in a wide range of instruments, and much extra-curricular activity centres around rehearsals for the many concerts and performances which take place within the school each year. There is also an option to take Language lessons in German, Italian and French- this has been popular with some of our boarders.
Outdoor Education
Outdoor activities contribute a great deal of what makes Frewen so special. Our facilities are the envy of many larger schools, indeed we host a wide range of regional sports fixtures for mainstream as well as special needs schools. In many sports our pupils compete with mainstream schools on equal terms, greatly contributing to the enhancement of their self confidence.
While we strongly encourage all pupils to get involved, we also understand that there can be very good reasons why some children, particularly those with sensory integration issues, find this difficult. We ensure suitable alternative activities are available so that these pupils feel included.
Encouraging regular involvement in physical activity is also an important element in developing a healthy lifestyle, and complements our work in Food and Nutrition and PSHE.
Games & Sports
We have 60 acres of playing fields and grounds and offer a full range of sports options including rugby, football, cricket, netball, swimming, tennis, orienteering, archery, mountain biking and rounders, as well as a range of indoor activities.
Our facilities include a large outdoor swimming pool, rugby, cricket and soccer pitches, a tennis and netball court, five-a-side hard court, bush craft and a fitness centre. We are hoping to add a mountain bike trail very soon too.
Duke of Edinburgh Awards
All Year 9 pupils are strongly encouraged to pursue the Duke of Edinburgh Bronze Award, and can then move on to the Silver and Gold Awards. We find these extremely helpful in building self reliance and confidence for the future. With access to 100 acres of ancient deer park as well as our own extensive grounds for camping and orienteering, pupils can build up their skills in a completely safe environment.
Activities for Boarders
Many of our day pupils envy the range of activities we provide for our boarders. Boarders can watch or participate in a wide range of sports, music, arts and crafts. Popular pastimes include trips to the cinema, water sports, baking, walks in the deer park, ten pin bowling, gravity trampolining, chocolate making, pottery painting, laser-tag, theatre trips, cycling at Bedgebury, paddle boarding, crazy golf, ice skating. For the less active we have Playstations, computers, board games, and TVs....